Information for landlords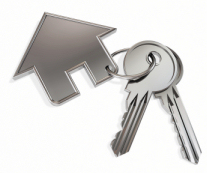 AFK Property Management specialise in letting and managing good quality residential properties throughout West Yorkshire. We handle small one-bedroom flats to large detached family homes. All properties should be in good, clean decorative order, as properties of a higher standard will attract better quality tenants. We provide skilled and experienced staff, advice and expertise, and offer a professional service treating each property as if it were our own.
Advice Prior to the commencement of a proposed tenancy, we will carry out a free rental valuation on your property and advise you on any improvements or additions that may be necessary to the property and its contents. In particular we will advise you of your responsibilities with regard to current legislation concerning furniture, electrical equipment and gas appliances, and we will require your commitment to adhere to all current legislation. We will agree with you a rent to be quoted to potential tenants and this will include all payments for which you are responsible including insurance premiums, ground rent and service charges. The tenant will be responsible for electricity, gas, council tax, water rates, telephone charges and the cost of a TV license.
Marketing
Our fees include all expenses incurred in marketing your property and any other expenses incurred in finding a suitable tenant. In order to find the most suitable tenant for your property we advertise extensively in the local press and use a number of nationally advertised property websites. Tenants can register their details with us or via our website so that we have an up to date database of waiting applicants that we can immediately refer to.
Letting Service
Our commission includes all marketing costs, finding suitable tenants and obtaining satisfactory references which will include financial, landlord, character and credit references. We will organise the annual Landlords Gas Safety Inspection, notify all of the public utilities of the change of occupation, and collect the rent each month and pay this directly into you bank or building society account.
Management Service
In addition to our letting service, we provide a comprehensive Management Service particularly suitable for absentee and overseas landlords. This service includes all of our letting service as detailed above and in addition we undertake the following duties:
Inspections
We carry out quarterly inspections of the property. We will also attend the property at the request of the tenant in order to investigate any defects. It should be appreciated that any such inspection and assessment of these defects which are brought to our notice can only extend to apparent and obvious defects and that such inspection would not amount in any way to a structural survey of the property. We cannot accept responsibility for hidden or latent defects and a full check of the inventory will not be undertaken until the end of the tenancy.
Repairs & Replacements
The Management Service includes the investigation of defects which come to our notice or which are properly brought to our attention by the tenant. Repairs and replacements may be necessary and wherever possible estimates will be obtained and submitted to you for approval, however, we will deal with emergencies immediately and without reference to you and arrange for minor repairs and replacements up to a value that you agree is acceptable.
Change of Tenant
If during our management there is a change of tenant, we will arrange any cleaning and minor repairs to the property payable from the dilapidations deposit or from the landlord's account. Our Management Service does not include the supervision of the property when it is not let, although in the normal course of letting periodic visits may be made to the property by our staff. If you wish your property to be managed during a void period please let us know so that we may put forward a proposal to you.
Deposit
As required in the Housing Act 2004 the deposit will be held in a Government approved scheme in accordance with their terms of business. Our scheme is DPS – Deposit Protection Society.
Inventories & Schedule of Condition
AFK Property Management will undertake to provide a comprehensive inventory of the entire contents of your property together with a schedule of condition of the interior of the property, detailing the decorative condition of the ceilings, walls, paintwork, glazing, floors, fixtures and fittings. These schedules form part of the tenancy agreement and any discrepancies or dilapidations to them at the end of the tenancy will be costed by AFK and agreements reached between landlord and tenant with the cost to be paid from the deposit. If agreement cannot be reached the matter will be referred to the Arbitration service as required in the aforementioned Act.
Tenancy Agreements
AFK Property Management can provide tenancy agreements for all types of tenancies tailored to a landlord's specific requirements. The agreements conform to all current legislation and are verified by prominent solicitors. All necessary statutory notices are included.
What's included?
Tenant Finder Only
£350 inc VAT
All the benefits of Tenant Finder plus collection and registration of deposit, drafting of tenancy agreement, and collection of signatures.
Full Management
£180 inc VAT setting up fee + 10% of monthly rental income. Portfolios of two or more at 8%.
All the benefits of the Tenant Finder registration of deposit, drafting of tenancy agreement, collection of signatures, plus photos, inventory, check-in, check out & rent collection.