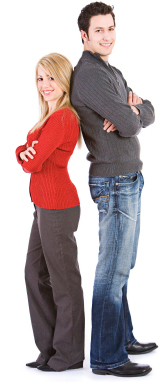 Selling guide
It's likely to be your most valuable asset, so don't settle for anything but the best
What you need from an agent
Experience
We have over 70 years in the business, no less.
Local expertise
AFK is a family run business, who quite simply, loves their patch. This passion is infectious for buyers and sellers alike.
Attention to detail
AFK agents see things differently, picking out the finite details that will ensure a sale.
Arranging a market appraisal
If you are thinking of moving your first step is to arrange a market appraisal. AFK are happy to do these free of charge with no obligation. At this appointment our representative will detail all of our services and advise on market value with recommendations on a guide price.
Budgeting for your move
After you have ascertained what your home is worth you need to speak to a Mortgage Adviser to plan your budget for your intended move. AFK can recommend an independent mortgage advisor on your behalf. If you don't require a mortgage it is sensible to think through all the potential moving costs you might incur such as Stamp Duty, legal fees, agents fees, removal costs etc.
Arranging your solicitor
It is advised that you arrange a solicitor early on in the process so a file can be opened in readiness. AFK can recommend an excellent local solicitor. Please ask for a quote.
Agreeing a sale
When a sale is agreed we check a buyer's ability to proceed by speaking to other agents if a chain of sales is behind your buyer. If your buyer has the cash, with no related sale, we will ask for proof of funds. Once all the information is to hand we will write to all parties to confirm the sale and then the legal progress commences.
Legal work before exchanging contracts
Once instructed the solicitors will commence work on progressing the sale. This will involve arranging searches, raising and answering enquiries, checking through all documents and, if mortgage finance is required, dealing with the relevant financial institution. This process should take on average between 4-6 weeks.
Exchanging contracts
A sale is not legally binding until this point. At exchange of contracts it does become legally binding and a moving / completion date is set. This is the date to confirm your booking with your removal company and to notify your contacts of your new address and moving date.
Completion / Moving date
This is the date you must vacate your home. Agents cannot release the keys until they have had confirmation from the solicitors that the monies have arrived. The usually happens in the middle of the working day (between 11am and 3pm).
To discuss your house sale or arrange for a free property valuation please feel free to contact us.